In today's digital age, it's more important than ever to create unique and memorable brand experiences. One of the most effective ways to do this in package design is through the use of digital print embellishments. By leveraging advanced embellishment applications, brands can create a sensory and tactile connection with their audience that enhances their overall perception of the brand and increases ROI on marketing spend.
According to Joann Peck, a touch expert and Associate Professor of Marketing at the Wisconsin School of Business, University of Wisconsin-Madison, touch remains one of the most important ways we experience the world around us. By providing a tangible touch cue at the end of a product experience, brands can increase perceptions of quality as well as customer satisfaction. Through the allure of an embellished design, consumers can be enticed into picking up an item and holding it. Thus, by simply touching a product, it increases their feeling of ownership, enhancing their "perceived value" of the product or business, while driving them further towards a buying decision.
By leveraging digitally enhanced pieces using a combination of complex embellishment applications, brands are able to add high-value differentiation to a piece, creating a tactile and sensory connection with audiences. These embellishments offer a range of creative possibilities for package designers. Dimensional-clear polymer embellishments, for instance, provide a three-dimensional effect, adding depth and texture to the package design. Digital foil embellishments, on the other hand, offer a metallic finish that can be used to create high-impact, eye-catching designs.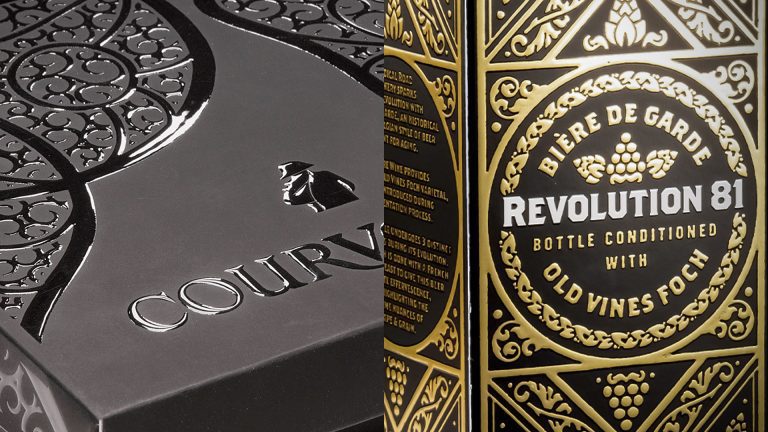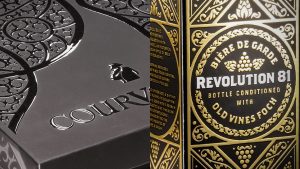 Print embellishments are also an effective way to create a memorable unboxing experience, especially when combined with a soft touch lamination. A packaging piece that both looks and feels first-class creates a positive and indelible impression, which additionally reinforces product worth. Accordingly, consumers are more likely to share their experience with others and remember the distinctiveness of the brand.
Overall, digital print embellishments offer an effective way to create a lasting impression. By leveraging tactile elements in packaging and marketing, brands can create positive sensory connections with their audiences, increase the perceived value of their products, and enhance ROI on marketing spend. As touch remains an essential way we experience the world around us, adding tactile elements to marketing pieces and package designs should be a priority for brands that want to stand out and create enduring experiences for their customers.