Creatives have always been on the lookout for new tools and technologies that can help augment creativity – creating better designs in less time. With the advent of artificial intelligence (AI), designers now have access to tools that can not only speed up design processes, but also help push boundaries and create designs that are more creative and innovative than ever before. Two of the most popular AI tools that designers are leveraging today are ChatGPT and Midjourney.
ChatGPT is a highly versatile large language model AI developed by OpenAI. It has been trained on a massive amount of data, and is capable of generating comprehensive responses and detailed answers across many fields of knowledge. Midjourney, on the other hand, is an AI design platform that generates images while automating design processes in order to help designers create better results.
Both AI tools employ natural language "prompt" engineering to facilitate project development by streamlining processes. Prompt engineering utilizes extensive datasets to produce deliberate outcomes.
Creatives understand that generating new ideas, content and design elements can be challenging as well as time consuming. However, ChatGPT and Midjourney are being leveraged by creatives to supplement their own creativity and expertise, helping them to generate new ideas and refine content, all while streamlining design processes that enhance production and efficiency.
A few ways in which creatives are leveraging AI include:
ChatGPT
Brainstorming and Ideation: When working on a design project, creatives may find themselves struggling to come up with new ideas or inspiration. ChatGPT can help by generating ideas for them. For example, based on prompts provided to it, ChatGPT can suggest unique color combinations for a corporate logo.
Copywriting and Messaging: Copywriters often need to come up with lines of text or copy to supplement an ad, package, layout or design. ChatGPT can help with this by generating natural-sounding text that can be incorporated into new designs. For example, ChatGPT can be tasked with generating headline suggestions for a blog post or tagline ideas for a brand. It can also serve as a valuable resource for producing a first draft of body copy*, which may advance you up to, dare we say, 60 percent of the way towards completion.
Generating Code: One of the significant advantages of ChatGPT is its ability to generate code for websites and games. This feature can be useful for developers who need to create code quickly or want to save time in the development process. The generated code can be further edited or customized as per the developer's requirements. ChatGPT can also automate features in InDesign. This feature can assist designers in automating repetitive tasks and streamlining their workflow, ultimately saving time and effort.
Midjourney
Mood Boards: Midjourney provides a large database of design elements, which can be used to initiate design inspiration for product designs. Designers can consider available options, select relevant elements, and create a mood board to generate new and inspiring ideas for possible product designs.
Ideation and Prototyping: Midjourney can be used for rapid prototyping ideation services to test various concepts, as well as help communicate design concepts to clients, stakeholders and team members. Designers can experiment with different design elements, such as color, textures, and materials, to create a visual representation of their design ideas. This can help them refine their design concept and identify potential issues early in the design process.
Presentations: Midjourney can be used to create visually appealing presentations for product designs and packaging. Designers can use the AI tool to showcase their design concepts and communicate their ideas effectively. This can be particularly useful for product presentations to stakeholders, investors or potential customers.
On a side note, Midjourney has announced that they are launching a monthly print magazine titled, "Midjourney." The purpose of the zine is to feature some of the most visually striking work currently being produced on their platform. According to their announcement on Twitter, "We're launching a monthly Midjourney magazine! Every issue has interviews, breathtaking images, and of course, [useful] prompts."
Whether creatives are looking to generate fresh ideas, streamline design process and create solutions that are more likely to resonate with consumers, ChatGPT and Midjourney are making it easier than ever before to be increasingly more innovative while saving on valued time. As AI tools continue to advance and the world of design continues to evolve, it will be exciting to see how creatives continue to leverage AI in further developing new and original processes and solutions.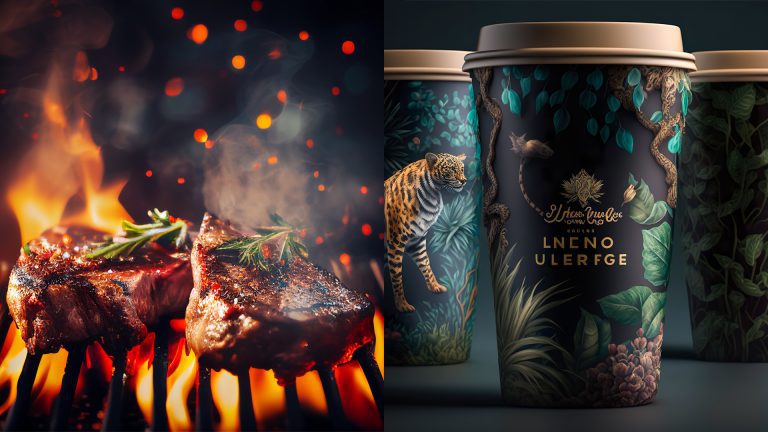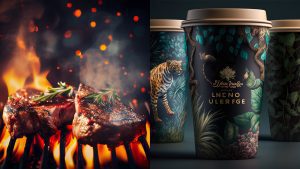 * This article was written with the assistance of ChatGPT.