The Xavier University Admittance & Welcome Campaign is an annual integrated marketing campaign produced by Xavier University. Comprised of four program pieces, the campaign is strategically designed to personally welcome newly accepted students and their parents to Xavier, drive enthusiasm for the University and help prepare expectations for their anticipated college career.
The initial challenge for Graphic Village was to first understand the campaign objective, its goals, the client's timeline and estimating the greatest impact possible through their anticipated budget, all while managing cost efficiency.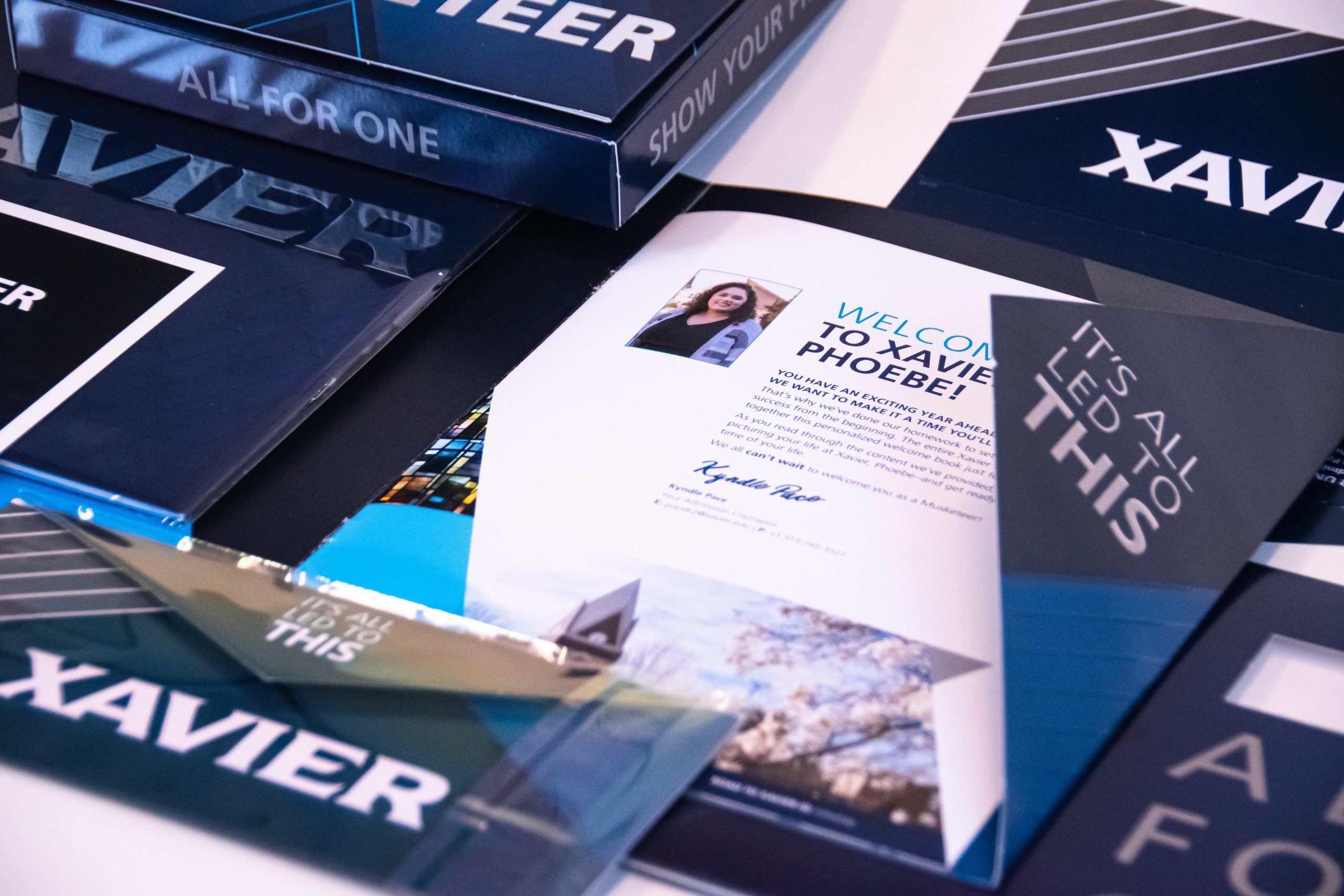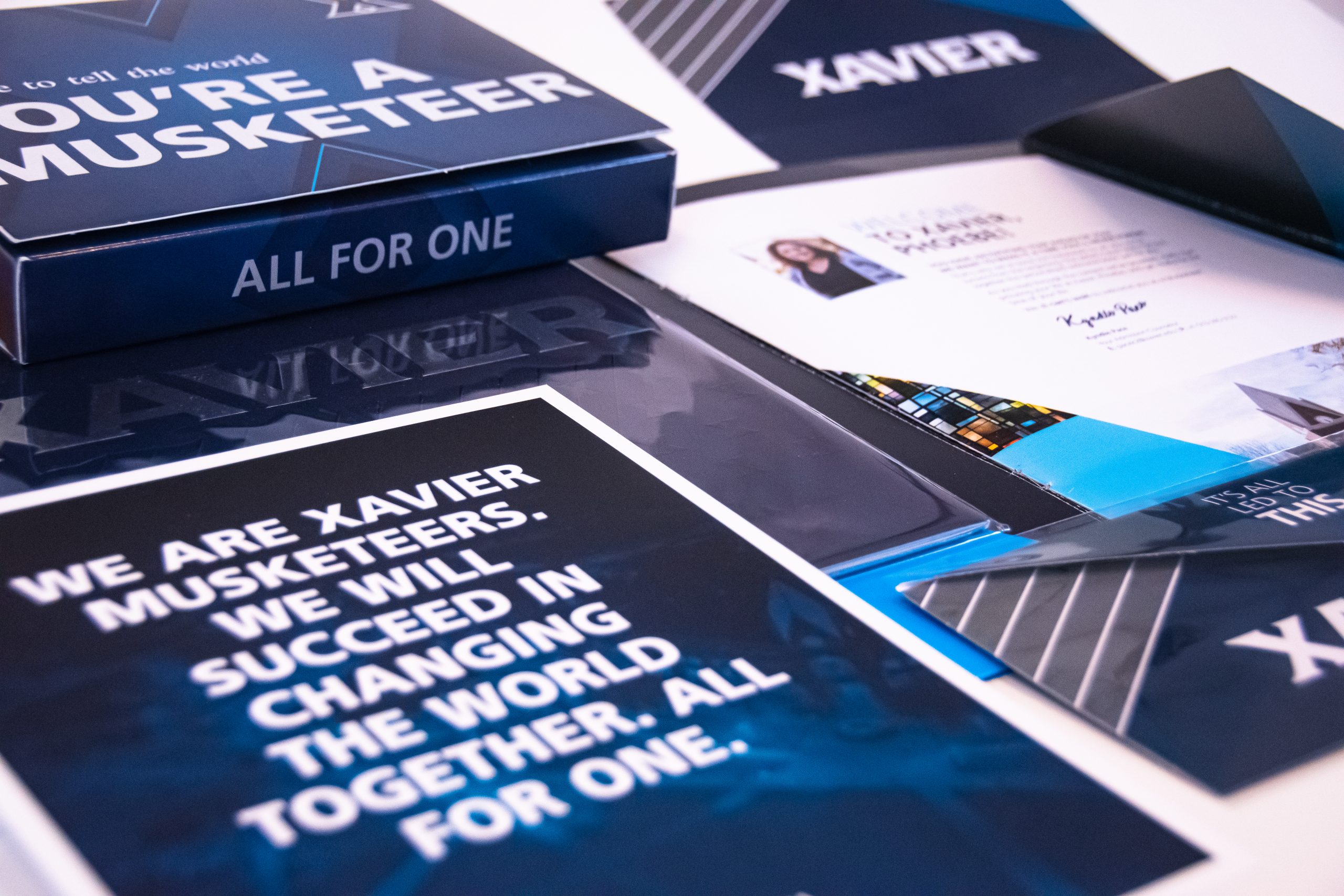 Integrated campaigns must be designed and executed in order to capture an audience's attention immediately, consistently and on a personal level. With this in mind, our approach was to help Xavier establish relationships with incoming students by strategically delivering a holistic and personalized, one-to-one experience through four branded touchpoints over a 25-week period. Leveraging almost every service offered by GV, these key touchpoints encompassed the following deliverables:
As a reliable partner, we provided value to the Xavier team by working closely with them to understand their needs and objectives – offering strategic solutions while becoming a high-value contributor to their long-term success. We managed everything from printing and kitting to fulfillment and mailing. In the end, our true value-add came by offering them piece of mind knowing that their Welcome pieces would not only be executed with precision and accuracy, but also by knowing that their materials would reach the correct families on time and on budget – achieving a seamless, delightful result for all involved.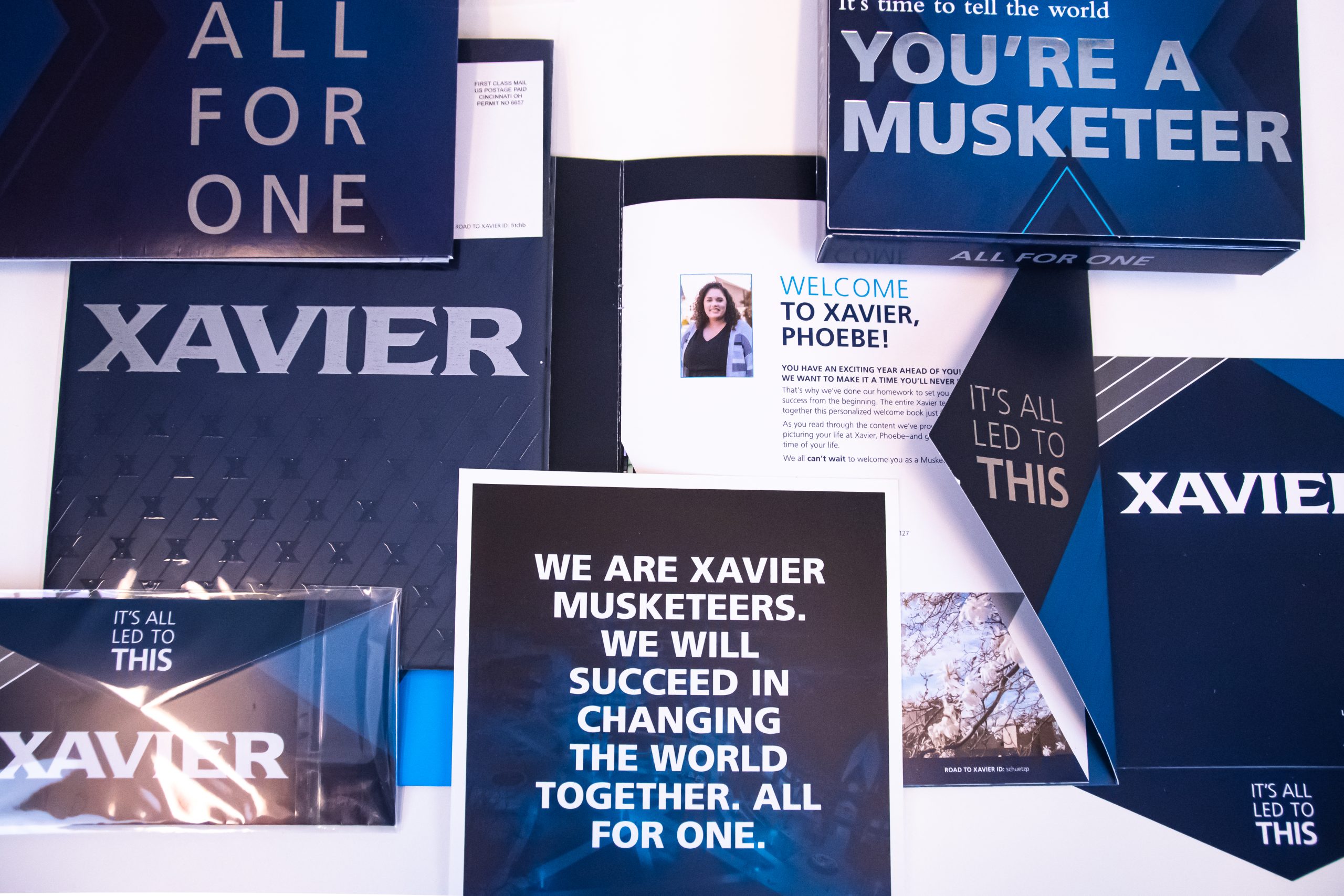 Graphic Village has been a great team to work with across all projects, particularly the extremely detailed work needed to make our highly personalized pieces
...
come to life. Every step of the way, we had dedicated partners throughout their organization to work through the many variables to bring our ideas to life. Our success with these pieces would not have been possible without their expertise."