THE UNIVERSITY OF CINCINNATI DEPARTMENT OF ATHLETICS

Three Print Excellence Awards
During the 2021 football season, the Graphic Village team had the pleasure of partnering with the University of Cincinnati's Department of Athletics to create a series of high-end football team posters for the UC Bearcats. The project was an exciting opportunity to celebrate the team's incredible winning season as the Bearcats incrementally won their way to achieving their second-consecutive American Athletic Conference Championship, in addition to completing an undefeated, 13-0 history-making season.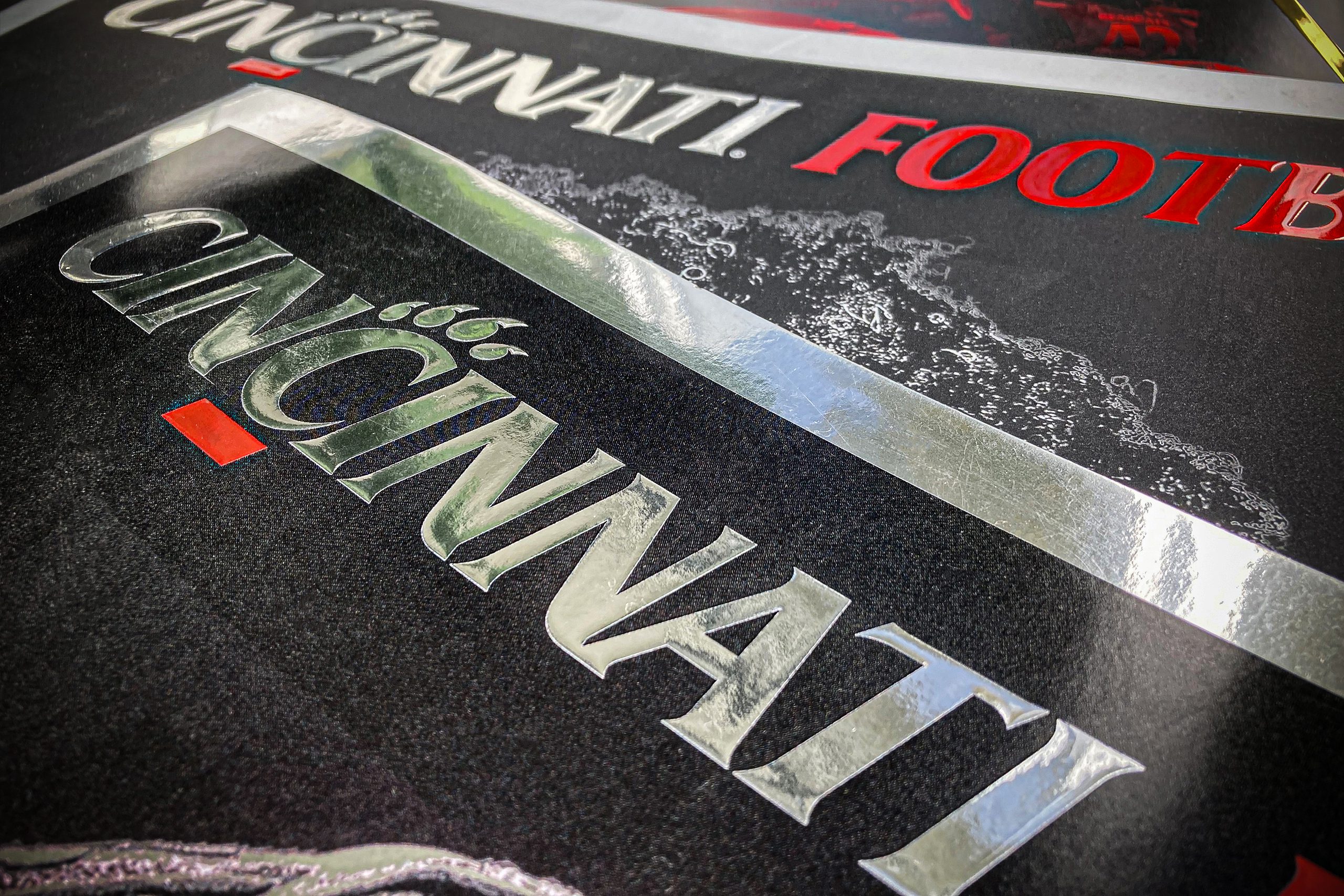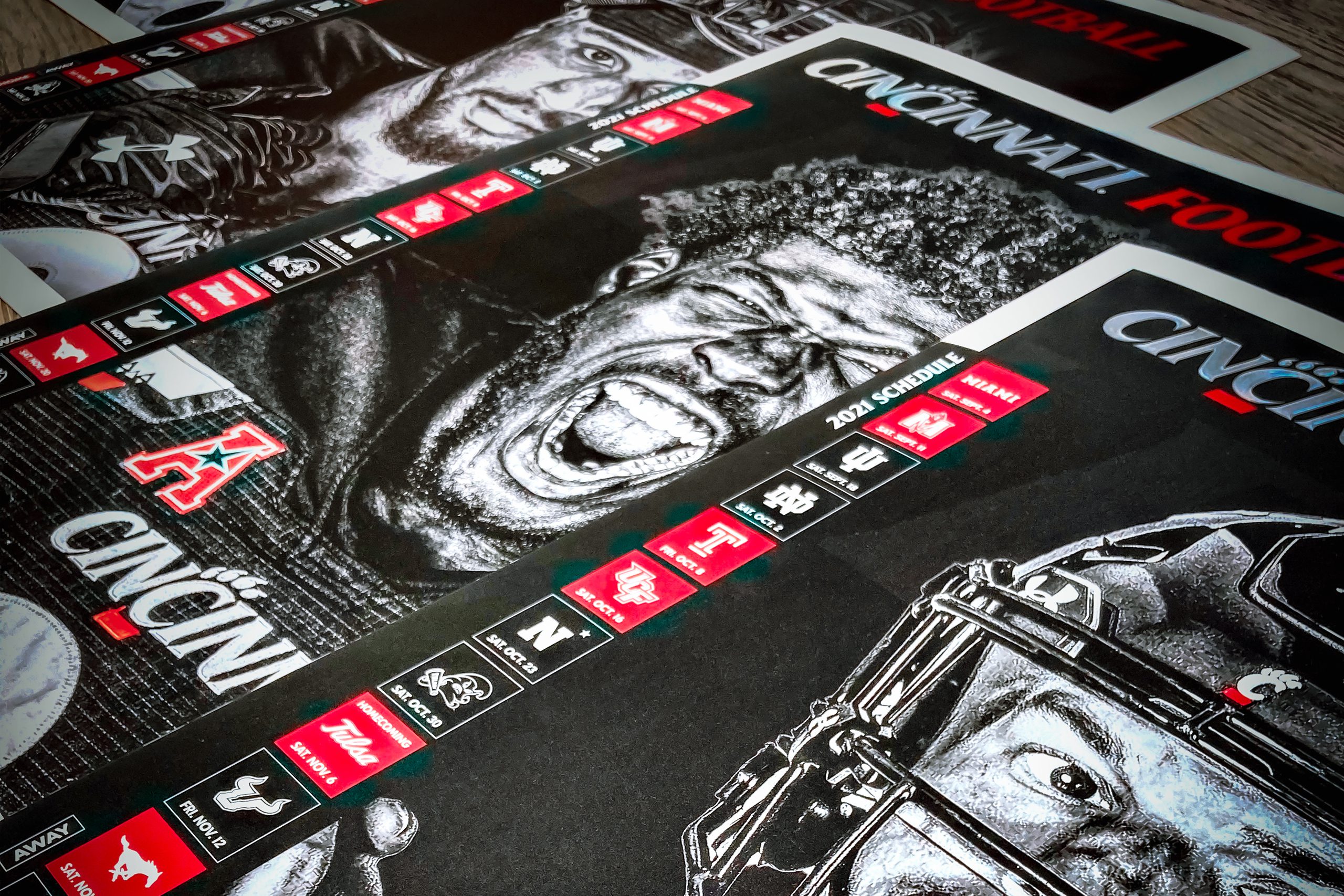 A strong, effective brand experience inspires both students and fans to feel connected to their school team. Certainly, we wanted UC's audience to feel passionate about the Bearcats and their winning 2021 season, and by developing a series of compelling posters, we provided the UC Department of Athletics with an enticing vehicle in which to do this.
In July 2021, a collection of 60 high-end posters were initially designed to feature six of the Bearcat football players, with ten posters created for each player displaying the aforementioned print embellishments. As the season progressed, a total of 860 posters were produced. Specifically, 400 posters were developed for both the AAC Championship Game against Houston and the 2021 Cotton Bowl Classic. These posters were distributed at pep rallies and sponsor booths during the respective games in order to foster a sense of pride and unity among students, sponsors, and fans.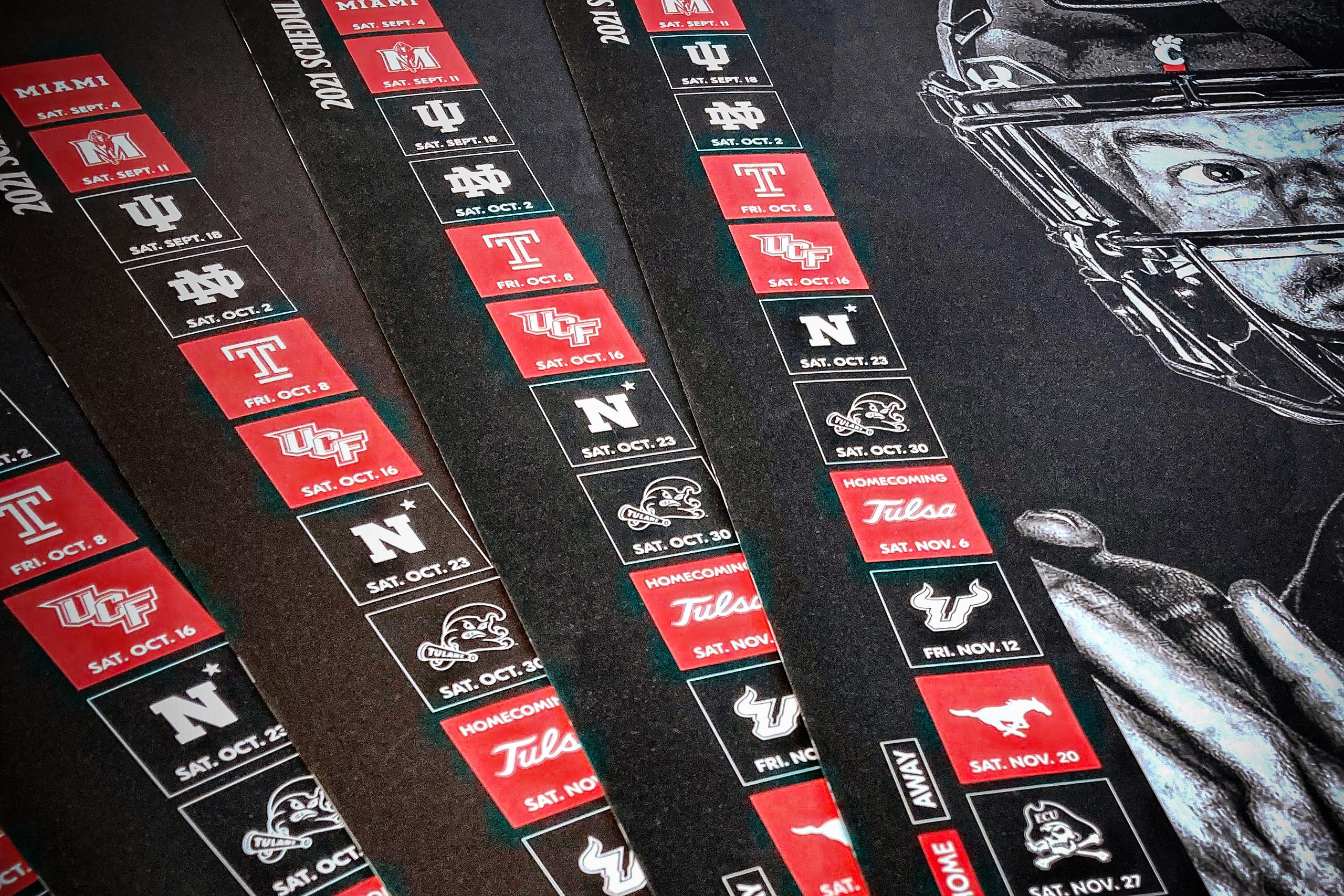 Working with Graphic Village was an outstanding experience. Their collaborative approach and exceptional work truly brought our vision to life – producing a series of stunning, eye-catching posters that uniquely showcased our monumental 2021 season, and the spirit and excitement of what it means to be a Bearcat.