HOIST® Hydration Beverage (Isotonic Drink Category)
Cincinnati-based HOIST® is classified as an isotonic beverage, a category that has it competing against Pepsi's Gatorade and Coca-Cola's Powerade. Marketed as "IV-level hydration" that works much faster than the aforementioned competitors, HOIST is the result of a perfect ratio of carbohydrates, electrolytes and water, enabling it to be absorbed immediately from the digestive system into the human bloodstream.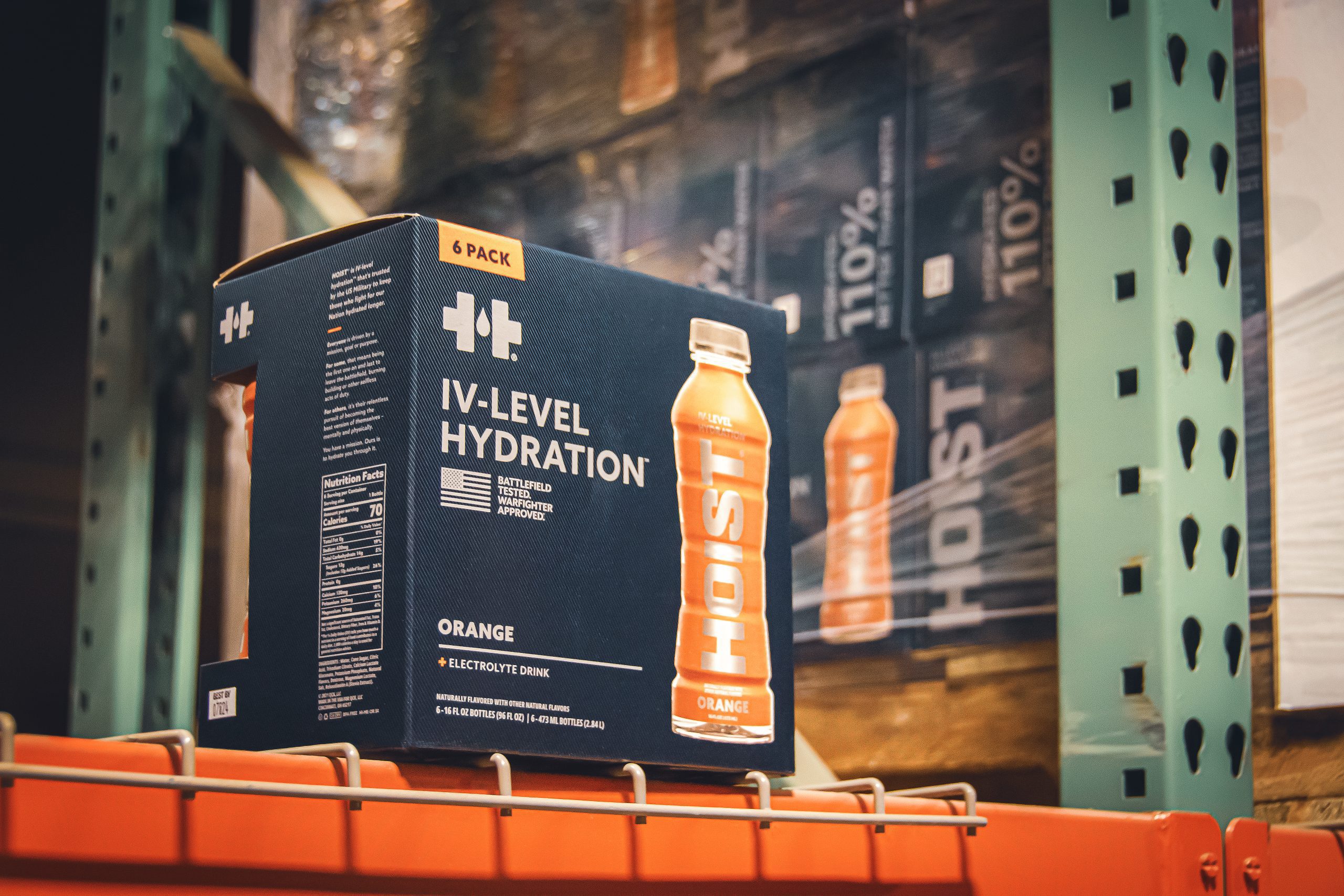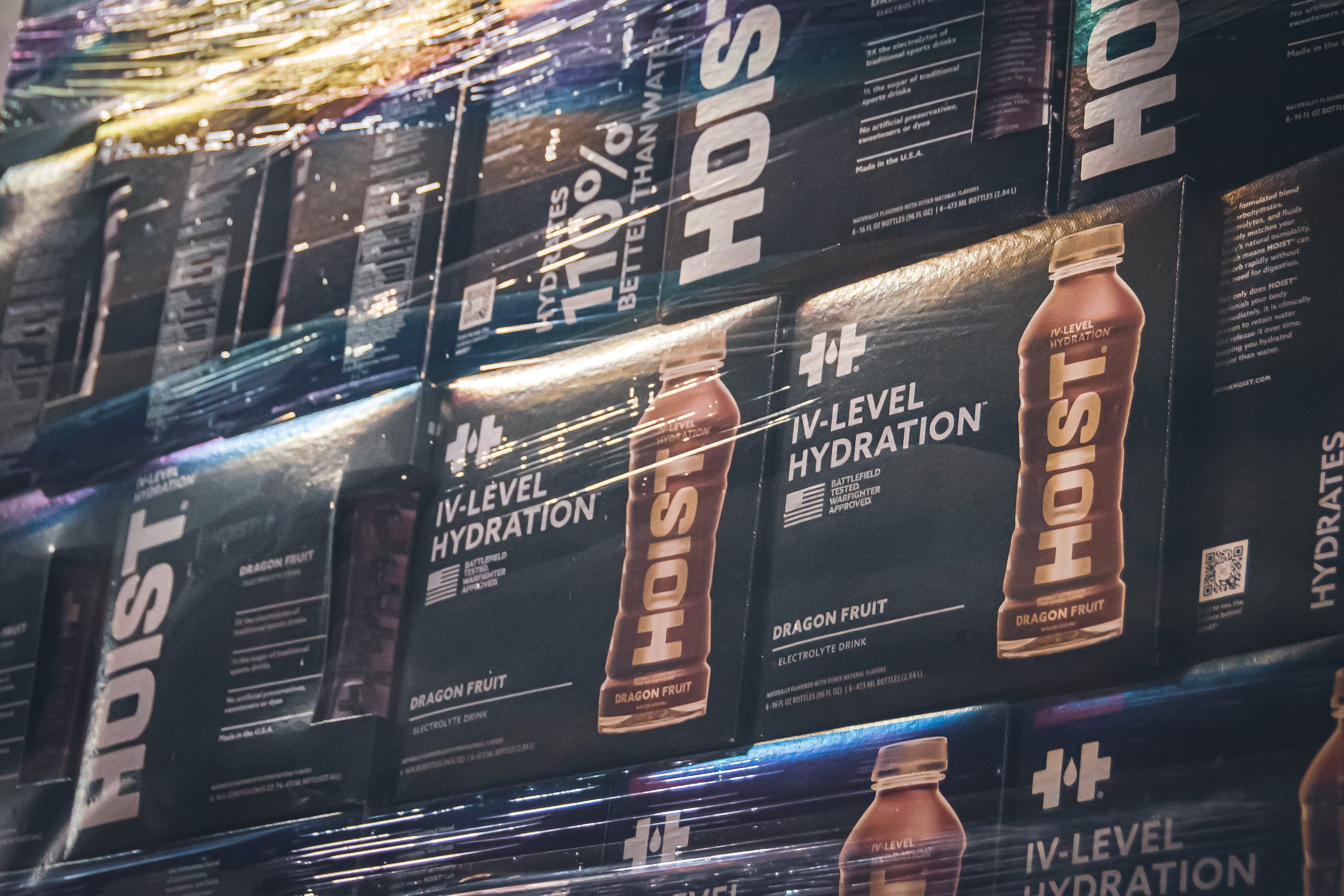 After meeting with the team at HOIST to understand their strategic objectives, their philosophies for growth, their model for distribution and what their brand stood for, the next step for Graphic Village was to then propose how to bring their vision to life on the shelf, while estimating the greatest impact possible through their focused budget.
According to Taryn Lawson, HOIST's director of marketing, "The exciting thing about having a box as opposed to the initial shrink-wrap tray concept is that we have so much more real estate to tell our story and message." Executed with the right combination of teamwork, techniques and finishing transformed HOIST's creative ideas into impactful results – exuding characteristics of a premium product which now justifies its premium price.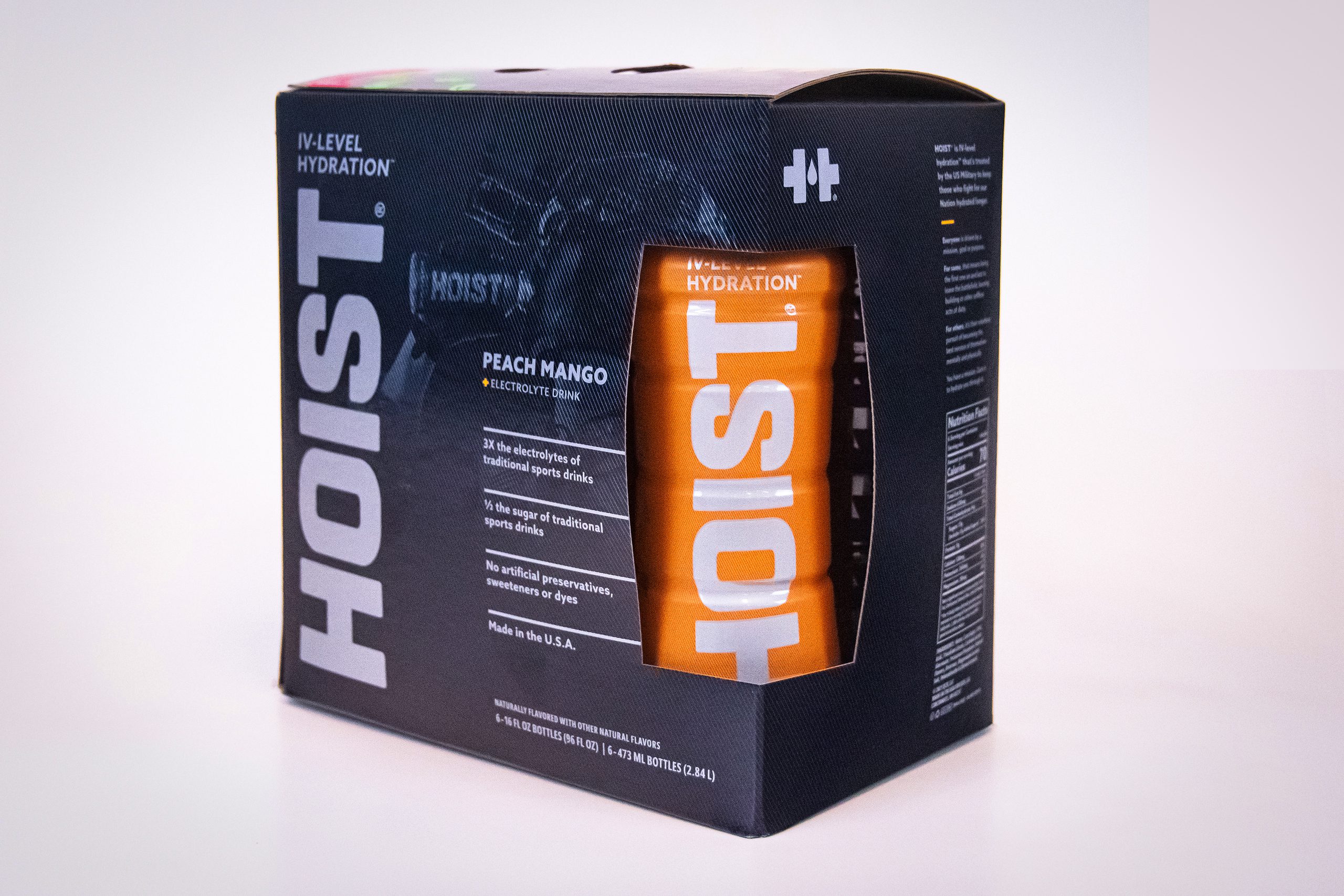 The team at Graphic Village did an impeccable job printing and installing the vinyl graphics in our
...
facility. The result is a beautifully branded workshop that stands out when visitors tour our facility. This space is something we are truly proud of, and thanks to the help from Graphic Village, it's easy for guests to see how passionate we are about what we do."