Beginning in 2015, on the first Saturday of every December, the Northern Kentucky Convention and Visitors Bureau, and The B-Line, a collection of Bourbon Trail distilleries and bourbon-forward bars and restaurants in Northern Kentucky, partner with the Braxton Brewing Company for their famous "Dark Charge" beer event. Described as a "collision of bourbon and beer," the Dark Charge Winter Block Party celebrates Braxton's annual release of their limited-edition Dark Charge Barrel-Aged Imperial Stout, which is double barrel-aged for several months in select barrels from B-Line distilleries New Riff, Boone County Bourbon, and Old Pogue.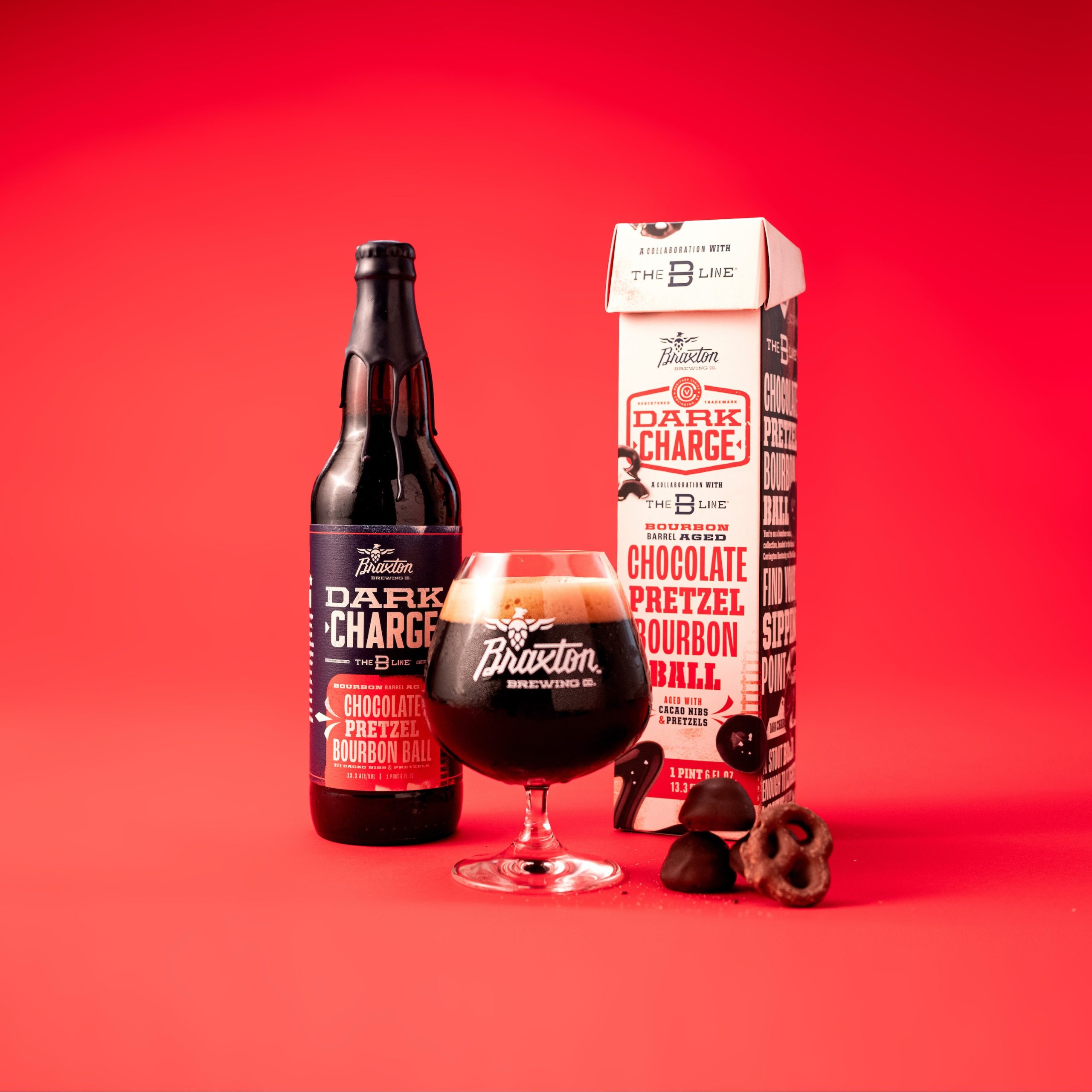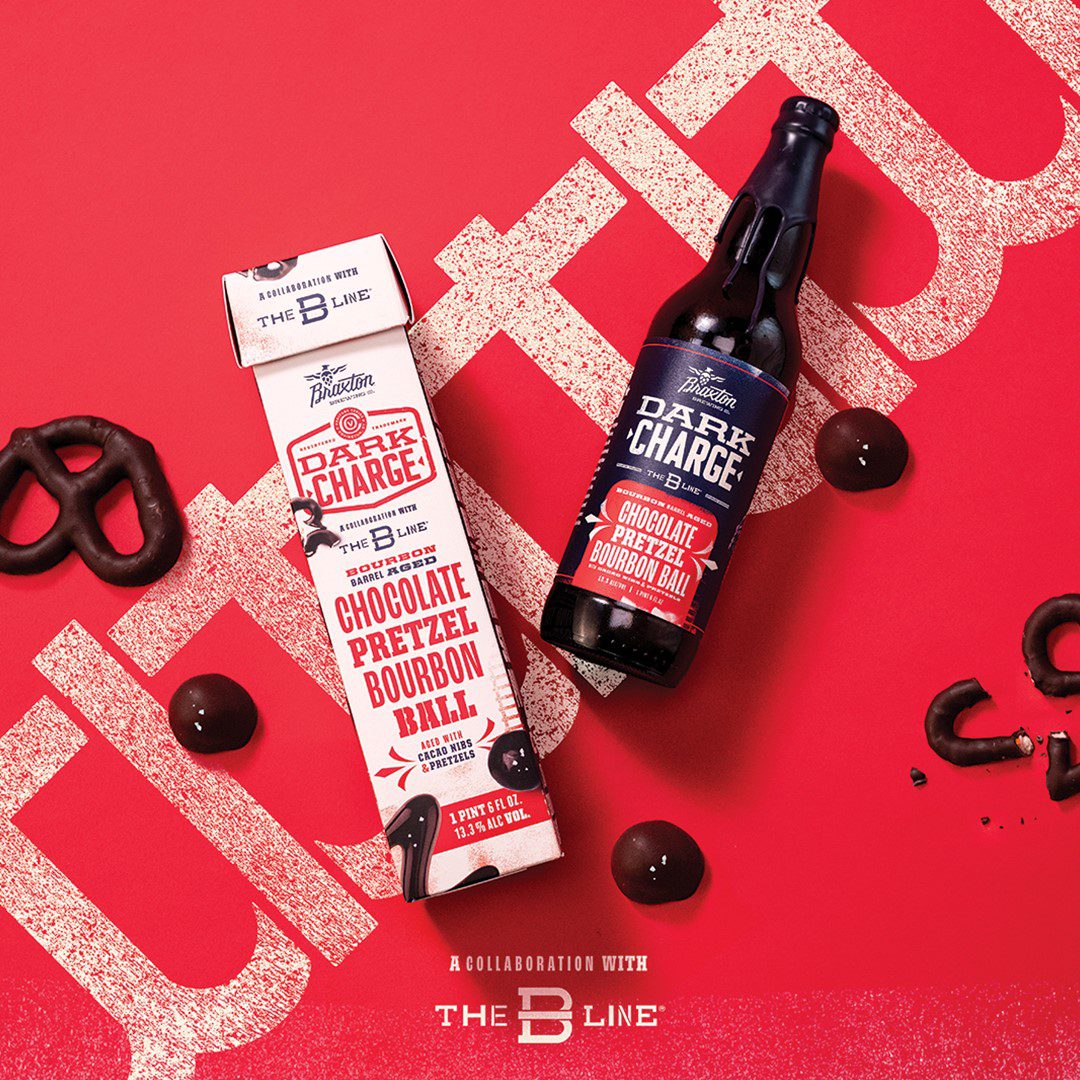 In 2022, the Dark Charge Winter Block Party became a full-on, two-day event – a first in the eight years since the winter affair was launched. To mark the occasion and further differentiate the Dark Charge Chocolate Pretzel Bourbon Ball variety from the other Dark Charge flavors, Braxton tasked the team at Graphic Village with the challenge of developing a distinctive package that would support their branding, produce a visually engaging piece that generated interest, while also manufacturing a functionally-reinforced carton that protected the specially-designed glass bottle inside.
As a reliable partner, we provided value to the Braxton team by working closely with them to understand their needs and product objectives. Taking a cue from the fabrication of a chewing gum carton, our team developed a functional package solution that showcased the Dark Charge product in a way that exuded quality while feeling true to the broader Braxton brand. By highlighting unique attributes of craftsmanship and quality in the fold and locking mechanism of the carton lid, combined with a soft touch aqueous coating, we created an air of exclusivity that played up the appeal and value of a limited-edition piece, helping to further bolster consumer demand for this one-off craft beer variety.
The team at Graphic Village did an impeccable job printing and installing the vinyl graphics in our facility. The result is
...
a beautifully branded workshop that stands out when visitors tour our facility. This space is something we are truly proud of, and thanks to the help from Graphic Village, it's easy for guests to see how passionate we are about what we do."