Graphic Village is proud to announce that they were awarded fifteen 2023 Print Excellence Awards from Graphic Media Alliance (GMA) at the 2023 Southern Region Print Week reception on March 2, 2023.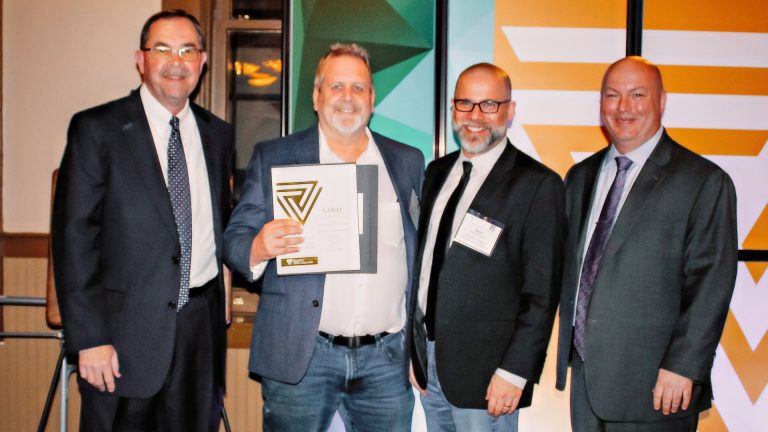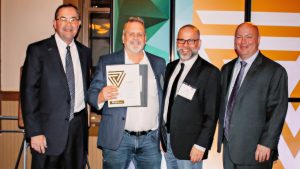 Each year, GMA holds its Print Excellence Awards competition to recognize Ohio, Michigan and northern Kentucky printers who have demonstrated printing excellence in 36 categories. New for 2023, GMA introduced a new judge, Greg Jovanovic (ColorArt, Eureka, MO.) Greg's extensive background in print production and quality control, combined with the expert knowledge of returning judge, Jeff Ekstein (Willow Printing Group, Ontario, Canada), made for an outstanding duo as each entry underwent careful review and deliberation. The level of competition was so competitive that several categories required the judges to search for minor imperfections to determine a winner. Both judges were highly impressed with the quality demonstrated in this year's contest, and they look forward to participating in the 2024 competition.
In addition to winning eight Gold Awards and five Silver Awards, Graphic Village additionally won the prestigious "Maxwell Award" and the "Best of Southern Region" Award.
The Maxwell Award is given to graphic arts organizations that have distinguished themselves in a manner representative of the city's first printer, William Maxwell. According to Andrew Schall, President of Graphic Media Alliance, "The nominated organization should be forward-thinking, a market leader and recognizable for its industry and local community contributions." He added, "Graphic Village is considered a thought leader and innovator in our industry, and it was unanimous among the past award recipients and the GMA Southern Advisory Council that they receive this honor."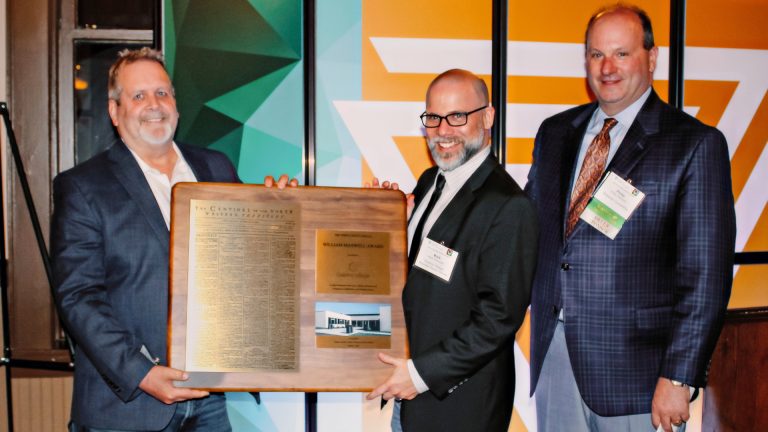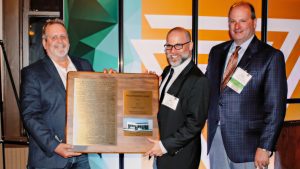 To further amplify and highlight their 2023 honors, GV's Executive Vice President, Kevin Murray, was recognized with the "Printer of the Year Award." The recipient of Printer of the Year is an actively engaged graphic arts industry veteran, with a minimum of 15 years experience who's distinguished themselves by their contributions to the industry. They are also involved with their community and/or civic affairs. This year, GMA was pleased to present the Printer of the Year award to Mr. Murray of Graphic Village.
All of the Gold award winners in the regional competition are entered in an association-wide competition for "Best of Category" and "Best of Show" prizes that will be awarded in September at the 2023 Grand Ceremony, sponsored by Millcraft.
Graphic Village won the following 2023 awards:
Gold Awards:
University of Cincinnati – President's "Power of Vision" Brochure (Corporate Communications Category)
Xylem Inc. – "Mission: Water" Magazine (Magazines and Publications Category)
The Motz Group – "Performance is Built" Brochure (Brochures – Multi-Page Category)
Crossroads Church – Crossroads GROW Booklet (Booklets – 6″× 9″ or Smaller Category)
Graphic Village – GV 2022 "Creative Cities" Calendar (Printer's Self-Advertising/Marketing Category)
University of Cincinnati – UC "Day One" Pocket Folders (Pocket Folders Category)
The Palm Beach Zoo – "The Future Looks Wild" Booklet (Digital Printing Category)
Cintas – "Confidence from the Ground Up" Mailer (Direct Mail Category)
Silver Awards:
Braxton Brewing – "Dark Charge" Carton Packaging (Packaging Category)
Young President's Organization Cincinnati – YPO "Rock Out" Invitation (Announcements and Invitations Category)
Foto Focus – Foto Focus "World Record" Biennial (Books – Other than Hardbound – Larger than 6″× 9″ Category)
AddUp – AddUp Environmental Graphics (Large Format Printing Category)
Easterseals Serving Greater Cincinnati – "Power of Work. Power of Purpose." (Corporate Communications Category)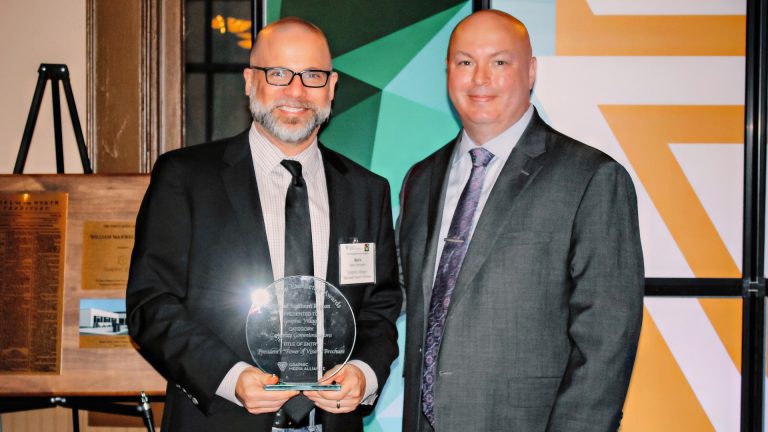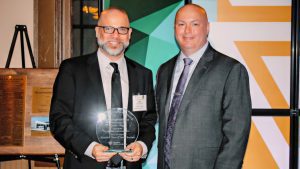 Graphic Media Alliance serves almost 300 commercial printing companies and suppliers to the industry in its service area. GMA provides a broad range of products and services to its membership, including workers' compensation and product discounts. Graphic Media Alliance is an affiliate partner of more than 20 industry associations across the country. For complete information on Graphic Media Alliance, please visit www.graphicmedia.org